The story of a girl and a guitar...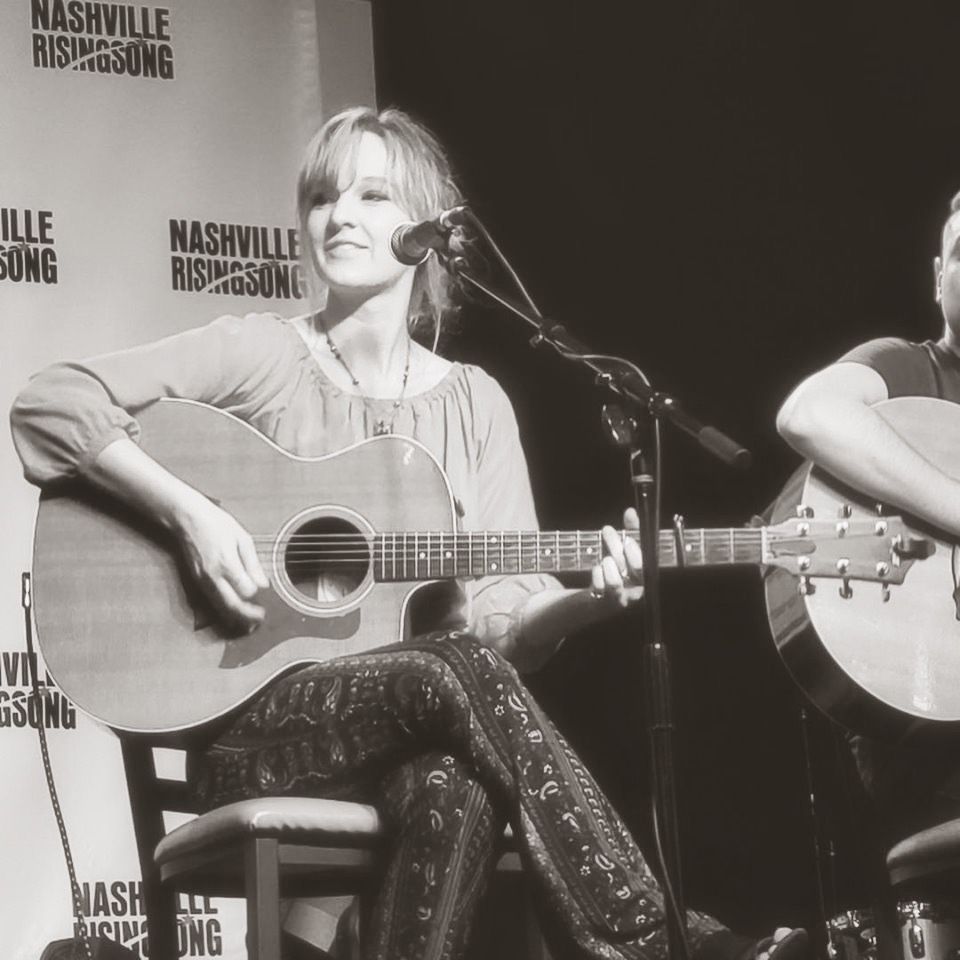 Nothing wrong with a little write
You walk into the Holiday Inn, not realizing there is music playing at the attached Commodore Grille.  You don't think too much about it until you hear a soft female voice accompanied by acoustic guitar, and something tells you to meander over and take a listen.  You do, and see a girl playing guitar to a soft, emotional ballad written by herself.  Passion in her eyes, she ends the song and the audience erupts with applause.  You feel some connection to the lyrics she just sang, so you wait to hear her introduce her next song.  The next one is faster and sassier. She now has a little mischief in her eye as she sings about someone who did her wrong. She has a cool guitar riff that sticks in your head the rest of the night.
Sami Jo is a country singer/songwriter with a strong influence of classic rock. With a lifelong passion for writing songs, her desire is to touch hearts with her music, either in a catchy, tapping of the foot manner or a simple, speak to your soul sort of fashion.  A regular at The Bluebird Cafe, Sami Jo lives in Nashville and can often be found at various writer's rounds around town, connecting and engaging with her fans.  
Originally from Redding, CA, Sami Jo has been playing guitar and writing for over ten years.  Her greatest inspirations range from The Beatles and Stevie Nicks to Shania Twain and Miranda Lambert.  She wants to bring a little classic rock flare to contemporary country radio and be a ground setter for a new blended sound. Currently, she is working on writing and recording her new music and playing gigs - generating a wide fan base to back her up.  
Top 12 Finalist American Country Star World Competition
Single song contract with Nashville Publisher
Top 3 Nashville Rising Song
Runner up placement Song of the Year
Frequent performer at The Bluebird Cafe