The story of a girl and a guitar...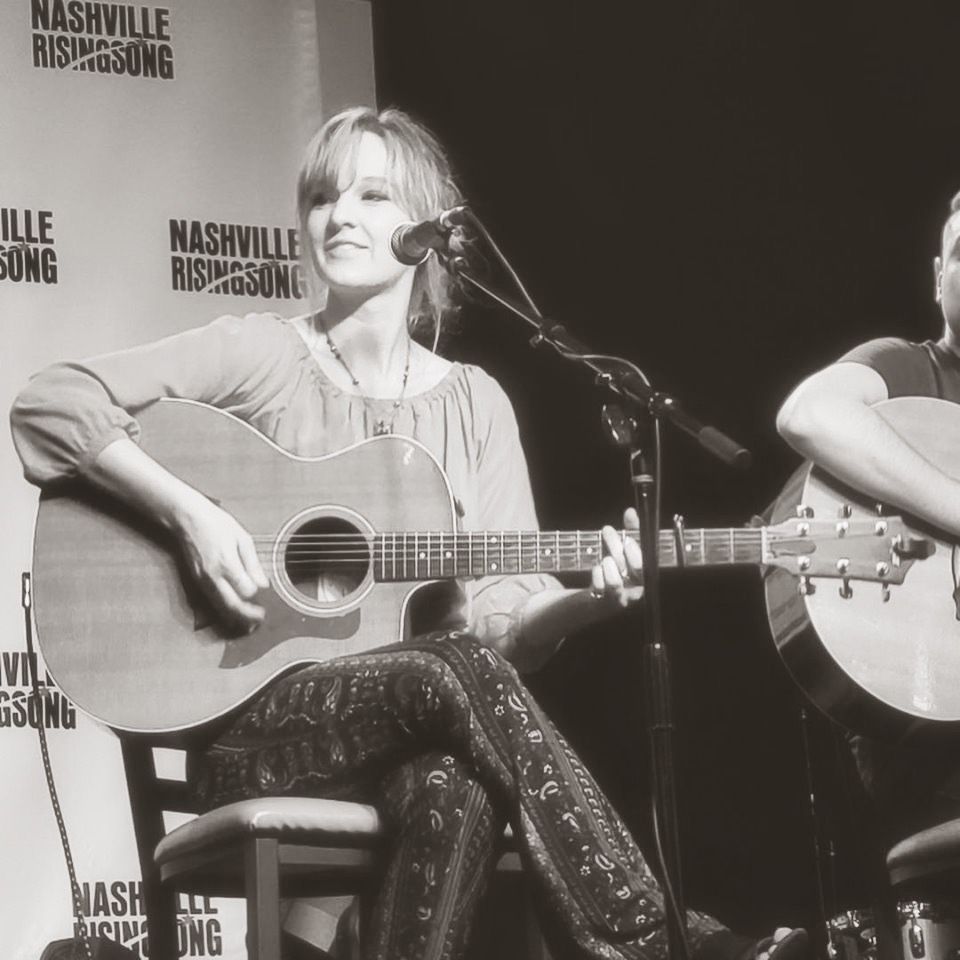 Nothing wrong with a little write
You walk into the Holiday Inn, not realizing there is music playing at the attached Commodore Grille.  You don't think too much about it until you hear a soft female voice accompanied by acoustic guitar, and something tells you to meander over and take a listen.  You do, and see a girl playing guitar to a soft, emotional ballad written by herself.  Passion in her eyes, she ends the song and the audience erupts with applause.  You feel some connection to the lyrics she just sang, so you wait to hear her introduce her next song.  The next one is faster and sassier. She now has a little mischief in her eye as she sings about someone who did her wrong. She has a cool guitar riff that sticks in your head the rest of the night.
Sami Jo is a country singer/songwriter from Redding, CA. With a lifelong passion for writing songs, her desire is to touch hearts with her music, in either a catchy, tapping of the foot manner or a simple, speak to your soul sort of fashion.  She is not one to shy away from vividly incorporating her own life experiences into each of her songs, whether positive or negative, and she will happily tell you the story behind each song if you ask her.  A regular at The Bluebird Cafe, Sami Jo lives in Nashville and can often be found at various writer's rounds around town, connecting and engaging with her fans.  
Although she is a professed and enthusiastic country music lover, and her musical style leans more heavily towards country than classic rock, ask Sami Jo what her top influence is and she will immediately tell you it is the Beatles.  Entranced with the way the Beatles could weave a song together with well crafted lyrics and melodies, she strives to mirror similar emotions in her own artistry.  Apart from songwriting, Sami Jo started Nashville's one and only all-female, four piece Beatles tribute band - PENNY LANE.  This tribute has attracted much attention since they began in April of 2022, and they have only just begun.  
In January 2022, Sami Jo took on another successful side hustle, SAMS JAMS - a themed writer's round located at the Virgin Hotel on Music Row, Nashville.  She hosts this event every Tuesday, inviting some of the city's most talented songwriters and artists to share their beautiful music with a captivated audience.  There is a different creative theme each week, keeping the round fresh and exciting, initiating a buzz as one of Nashville's most unique writer's rounds.
#1 Country Song in the SUSC International Songwriting Competition
Top 12 Finalist American Country Star World Competition
Single song contract with Nashville Publisher
Top 3 Nashville Rising Song
Runner up placement Song of the Year
Frequent performer at The Bluebird Cafe
Host of Sam's Jams at the Virgin Hotel, Music Row
Paul McCartney in the all-girl Beatles Tribute band, Penny Lane